Fitness Center / Gym / Workout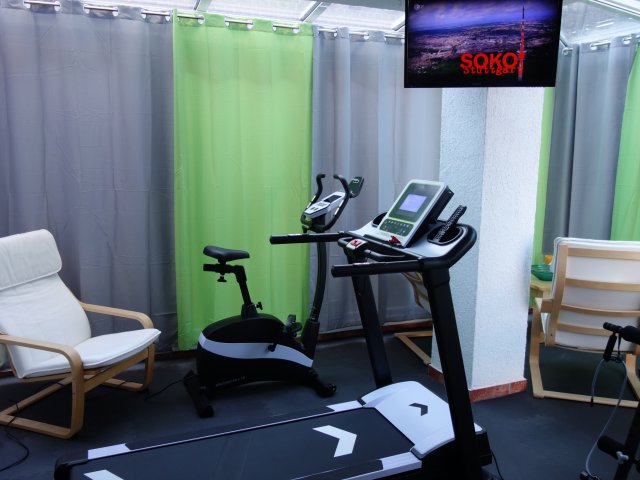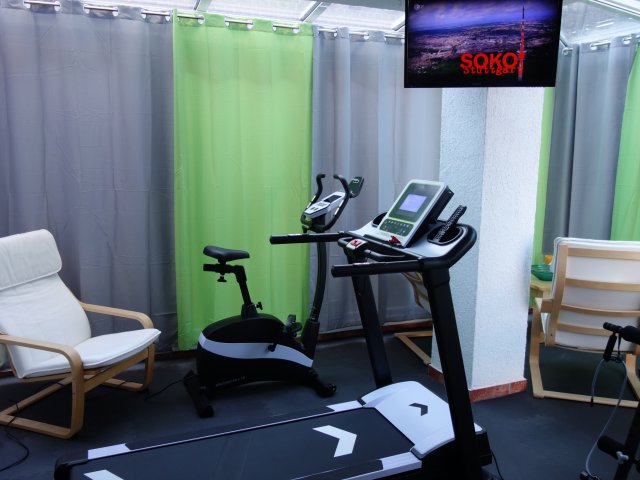 The house has a modern fitness center.
This is equipped with treadmill, ergometer and training bench.
In addition, the following training equipment is available:
- sitting / exercise balls
- dumbbells
- Jump Ropes / Speed Jump Ropes
- Exercise Mats
The entire room is designed with professional floor mats.
Training with rotating and swiveling satellite TV!
Cozy sitting area with armchairs and side table.
Use times only after registration daily from 10:00 to 22:00.
Utility fee: 5,00 € / day
Use at your own risk! For personal and / or property damage no liability is assumed!
Fotogalerie